pdxgirls
now browsing by tag
Ladies welcome! YOUR Girl gets in FREE!! come see us!! call for details!!
G Girl April! Available day shift. 503 972 1111
Gorgeous, sensual and sweet Victoria is now available for shows! Call her at 503 972 1111 for more info!
Birtney!! Available nights! call for hours!!
Beautiful latina Layla is available today for a smokin hot private show exclusively at the G spot! Walk ins welcome! Free tours! Open 24 Hours!!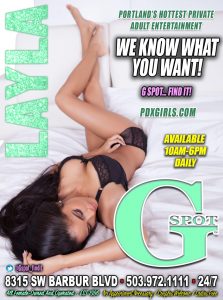 yes, private, and forget the worries of the day! Rush hour is a great time to hit the G spot! Don't forget
we are open 24/7 7 days a week just to please you!! G spot, the hot spot… the only place to be! Private,
adult fun! Start or end your day right! xo G girls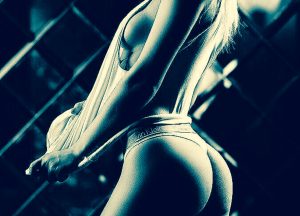 Sweet, petite and adorable girl next door Dakota is available Wednesday nights from 6pm to 5 am and Saturday and Sunday mornings from 10 am to 6 pm! 503 972 1111 for more details!!