Gspot
now browsing by tag
Birtney!! Available nights! call for hours!!
Emerald is available day shifts at the G spot!! She is on today! Free tour! No appointment necessary! Call for her full schedule!!
Sweet and fabulous Emerald will be happy to give you a HOT show you'll never forget!! 503 972 1111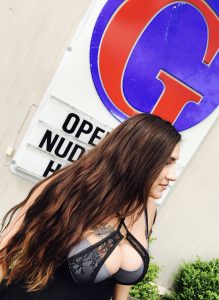 Exotic, sweet and absolutely beautiful! She is from the Philippines! She loves to give up-close and personal shows. A true performer! She works Wednesday all day and night
for your pleasure!! 10 am until 5 am! You can call for the rest of her schedule! 503 972 1111 G girl STAR awaits…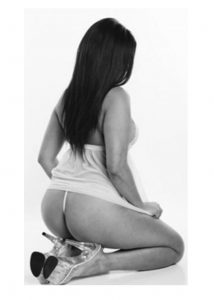 Beautiful latina Layla is available today for a smokin hot private show exclusively at the G spot! Walk ins welcome! Free tours! Open 24 Hours!!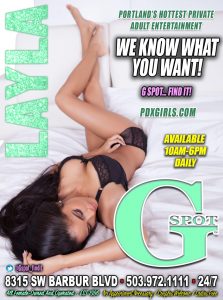 G spot Hitters! T shirts and Hats available! Order yours now!